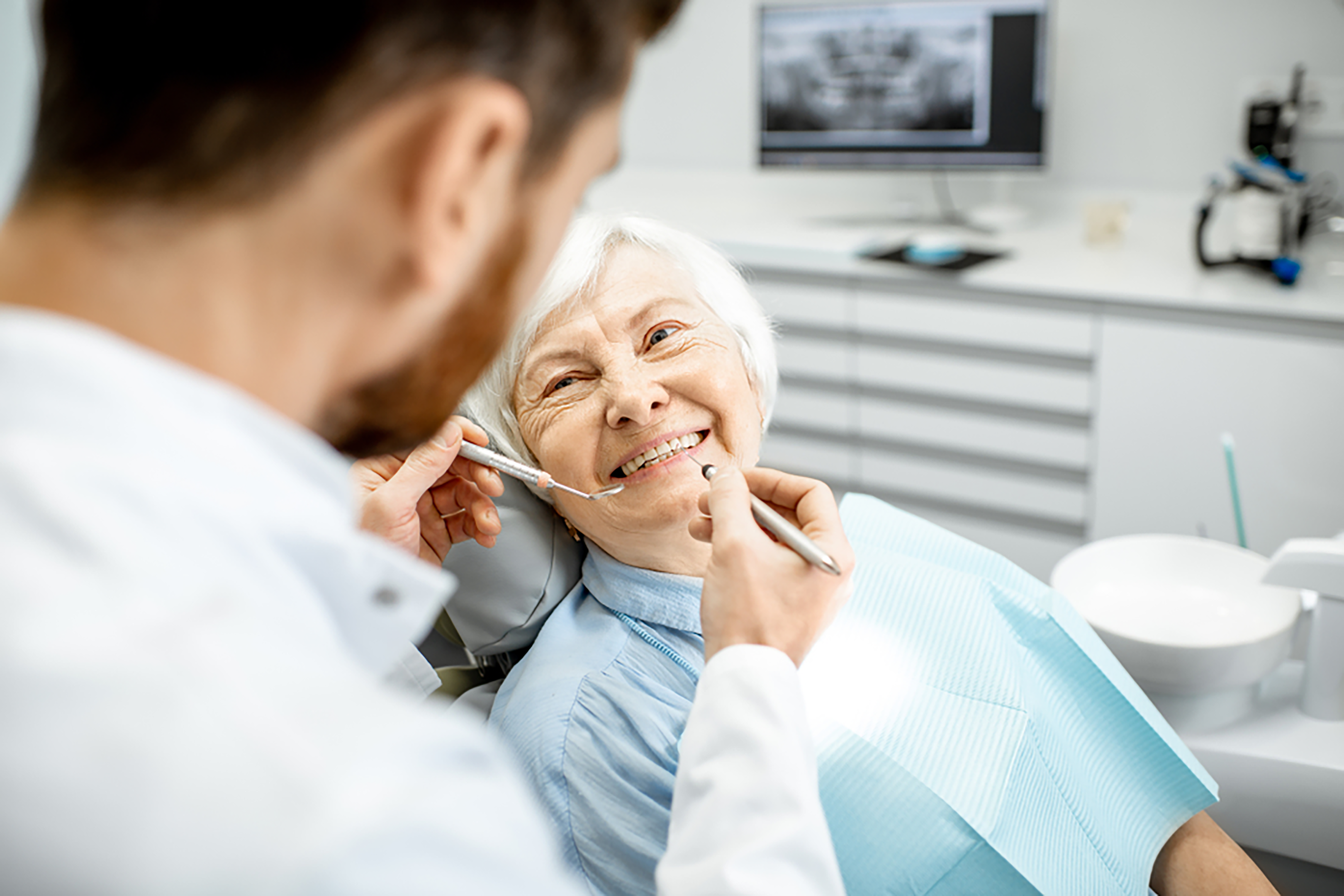 For those of us who are missing teeth, there are many different solutions that we can turn to in order to fully restore our smiles. Receiving dental implants, dental bridges, or dentures are just a few options that are available to you. Dentures are especially great because they're customized to fit your oral dimensions and allow you to eat, talk, and laugh as you normally would without worry.
For more information about receiving dentures in West Edmonton, get in touch with our local dental clinic.
What Are Dentures?
Customized dental prosthetics and dentures are recommended for patients who are either missing a few or all their teeth.
When you come in to receive them, your dentist will conduct a physical evaluation and take several x-rays to better understand your oral health. Then, they'll take molds of your mouth, including your gums and jaw, which are sent to the dental lab. Typically, dentures are fabricated from porcelain or resin. Alongside being lighter to wear, they're less costly and very durable. The base of your dentures will mimic the natural color of your gums too.
There are two primary types of dentures that you can receive from a dentist near you: complete or partial.
As the name clearly illustrates, complete dentures replace all your natural teeth. In comparison, partial dentures replace a few missing teeth. Often, a dental bridge is incorporated into this prosthetic so that your dentures stay in place better and don't slip out.
Finally, your dentures can either be permanently fixed inside your mouth or they can be removable. If you're unsure which type of device is best for your unique dental situation, book a consultation with your dentist in West Edmonton. They'll be able to tell you if you're an ideal candidate for this method of treatment and walk you through the process, so you know exactly what to expect.
Tips for Living with Dentures
It takes time for your body to adjust to wearing dentures every day. As a result, you may experience a bit of difficulty eating and speak for a short while but there's no need to worry – this is completely normal.
However, there are certain steps you can take to ensure that this dental transition goes smoothly and that your dentures serve you well for a long time. Such steps are outlined in detail below:
Tip #1: Keep your dentures clean.
More specifically, brush your dentures! Brush them just as you would your natural teeth. This way, you won't have to deal with bacteria and plaque buildup or persistent bad breath. Use a soft-bristled brush so that you don't scratch your device.
Tip #2: Brush your gums.
Just because you may not have natural teeth, doesn't mean that you should stop taking care of your gums. Good gum health is an important aspect of maintaining good dental hygiene. In addition, having healthy gums ensures that your dentures will stay in position in your mouth better and won't shrink or recede.
Tip #3: Don't let your dentures dry out.
Whenever you're not wearing your dentures, keep them in a glass of lukewarm water or denture cleaning solution. This will keep them from cracking and shrinking.
Tip #4: Take your dentures out when you sleep.
Your gums can only tolerate so much. Therefore, it's crucial that you give them a break from your dentures while you're asleep. This prevents sores, swelling, and redness from manifesting.
Tip #5: Visit your dentist every six months.
Whether you have natural teeth or you're wearing a prosthetic to restore your smile, booking – and attending – regular dental checkups and cleanings is vital. This allows your dentist to monitor your progress and identify any potential issues before they become serious.
During these appointments, be sure to let your dentist know if you have any concerns or if there's anything wrong with your dentures. If any repairs are necessary, they'll be able to help you out.
Are you looking to receive either complete or partial dentures near you? At All Smiles Dentistry, we offer this treatment to those who need it. Our staff is here to guide you through the process from beginning to end.
Call, come in, or visit our website to schedule a consultation. You deserve to be in control of your oral health, and we want to help you with that. We look forward to working with you soon!