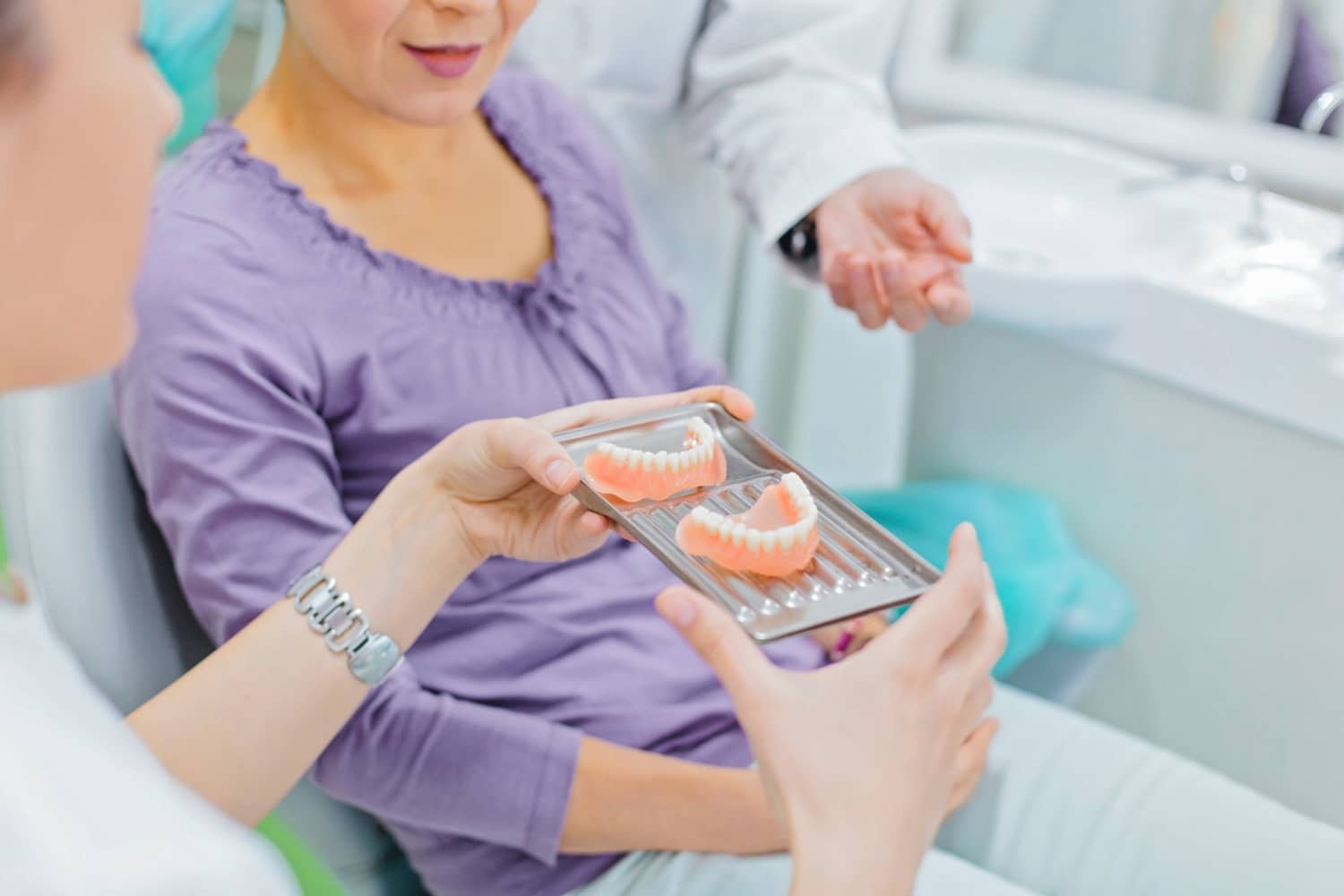 The Difference Between Complete Dentures and Partial Dentures If you're searching for replacements for missing teeth, dentures are an excellent option. They appear natural, feel comfortable, and function effectively. In the context of this treatment, lost natural teeth are replaced with a removable device containing porcelain or plastic pontics. A partial denture is used to replace missing teeth if there are still some natural teeth in the jawbone, and a full denture is used to replace a complete arch of teeth on either the upper or lower jaw. If you're considering dentures, you may be wondering what type is right for you. There are two main types of dentures: complete dentures and partial dentures. Read this blog if you want to learn more about the difference between these two types of dentures.
Difference Between Complete Dentures and Partial Dentures
Complete Dentures
Complete dentures can be used to replace all of the teeth in the upper, lower, or both jaws. The gums' suction and natural contours keep them in position; they are usually made of acrylic resin.
Complete dentures near you
can be either immediate or conventional. Immediate dentures are placed in the mouth immediately after the teeth have been extracted. These dentures help protect the gums and allow the patient to have teeth right away. However, they may need to be adjusted several times as the gums heal and shrink.
Complete dentures in Edmonton
, on the other hand, are made after the teeth have been removed and the gums have healed. This process may take several weeks, during which time the patient may be without teeth. Once the gums have healed, the dentist will take impressions of the patient's mouth and create a custom set of dentures that fit snugly and comfortably.
Partial Dentures
One or more missing teeth in the upper or lower jawbone can be replaced with partial dentures, also referred to as partials. The majority of the time, they are made of acrylic resin and metal, and metal clasps that adhere to the patient's natural teeth to keep them in position. The chewing and speaking abilities of a person can be improved with partial dentures, and the remaining natural teeth can be kept from shifting. There are different types of partial dentures, including: Fixed partial dentures These artificial teeth, also known as dental bridges, are permanently cemented to the remaining natural teeth and cannot be removed. Removable partial dentures By removing them from the mouth, these dentures can be cleaned and maintained.
Which Type of Dentures Suit Your Needs?
The type of denture that is right for you will depend on several factors, including the number of teeth you are missing, the condition of your remaining teeth, and your budget. To meet your dental requirements, your dentist will help you opt for the best type of denture. Partial dentures are used to replace a single lost tooth, whereas complete dentures are used to replace every tooth in the upper, lower, or both jaws. Both types of dentures can help improve a person's ability to eat, speak, and smile with confidence. If you are considering dentures, be sure to talk to your
dentist near you
to determine the right treatment option.
Other Dental Services You Need From a Quality Dentist
Here are some other dental services you may need from a quality dentist.
Teeth cleaning and routine dental exams
Dental fillings and crowns
Root canals
Orthodontics
Teeth whitening
Dental implants
Periodontal treatments
Oral surgery
FAQs
What is a complete denture? Complete dentures are used in the lower or upper areas to replace teeth that have been extracted due to severe gum disease or tooth decay. They come with a complete set of replacement teeth.
What are the indications for a complete denture? Here are some indications that you might need complete dentures.

A complete arch of missing teeth
Patient's inability to afford Implants.
when surgery is not recommended for a patient due to an impaired medical condition.

What are the contraindications of a complete denture?

Patients who are sensitive to the acrylic used in complete dentures.
infection in the socket following teeth removal
the bone's necrosis
Tumors, cysts, sores, and abscesses
The patient has badly compromised retention by using dental alveolar ridges.
Visit All Smiles Dentistry for more information about the difference between complete and partial dentures to determine the best treatment option to restore your smile. Schedule your appointment with our
dentist in Edmonton
today!